News
The Dabney is Washingtonian's #1 Restaurant—Watch Us Surprise the Chefs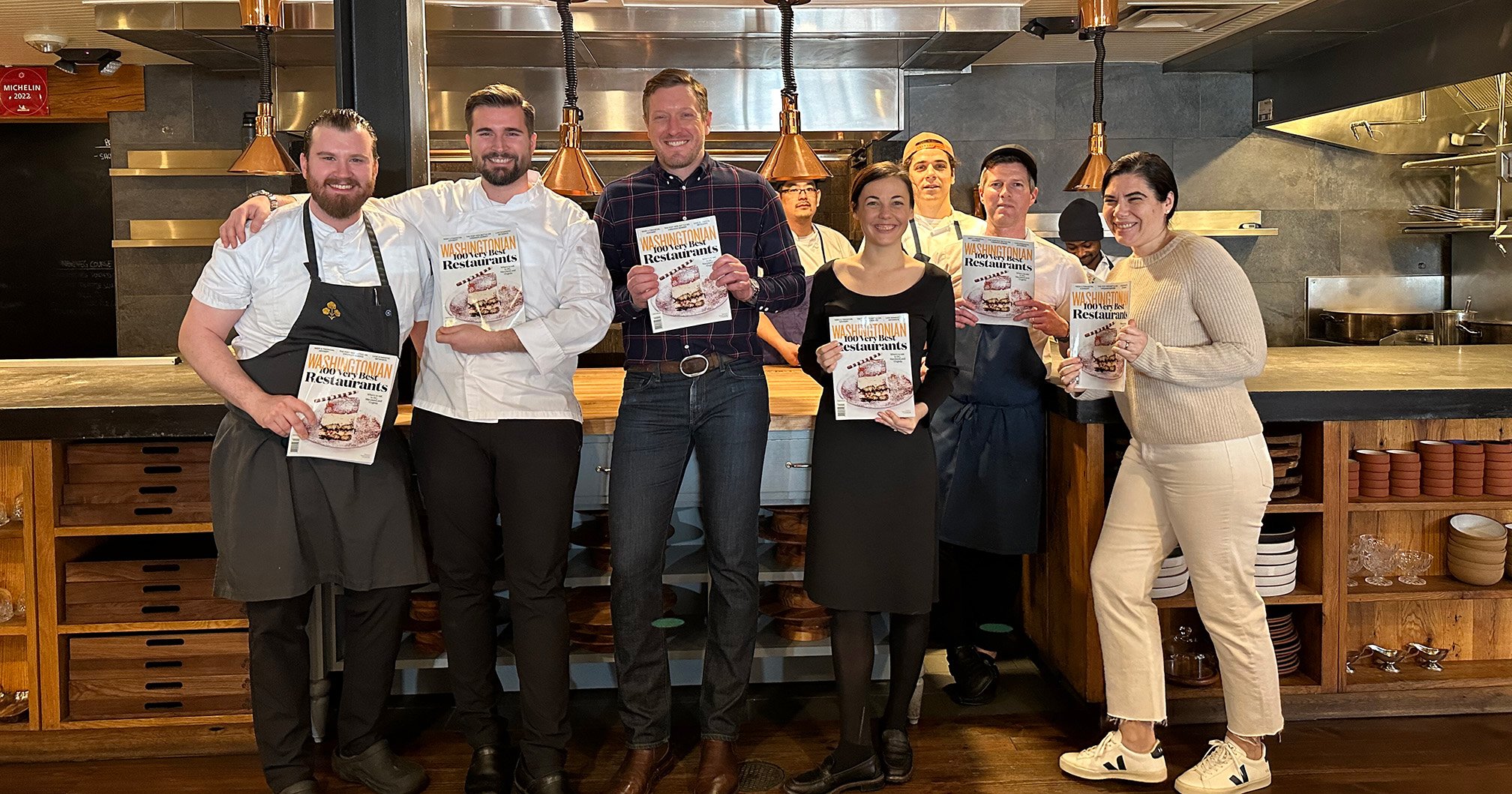 Washingtonian's 100 Best Restaurants issue is out for the first time since the pandemic. A lot has changed in the dining landscape since January 2020, but thankfully some things have only gotten better. Case in point: the Dabney, chef Jeremiah Langhorne's wood-fired Shaw restaurant, which claimed the #1 spot on our list for the first time.
The Dabney isn't new—the cozy Blagden Alley hotspot is coming into its seventh year—but a lot about it has changed. Late last summer, Langhorne and business partner Alex Zink put the restaurant on pause, revamping and re-envisioning the dining room. They downsized to 40 seats, and swapped out the restaurant's a la carte menu for a $170-a-person prix fixe  (though you can still grab cocktails and freewheeling plates at the bar).
This new chapter, Langhorne says, is allowing his team to slow down and focus on the hyper-seasonal menu. "Everybody's always excited about brand new restaurants, but if it's a good restaurant, it's going to get better as time goes on, and it develops and grows. We think this version of the Dabney is the best expression of it yet."
We couldn't agree more. Before the issue hits newsstands on Thursday, January 26, we popped by the restaurant to surprise Langhorne and his team with the news. Watch it here (and try not to tear up, we all did).