News
Subway Red Line suspended between Van Ness and Farragut North stations – NBC4 Washington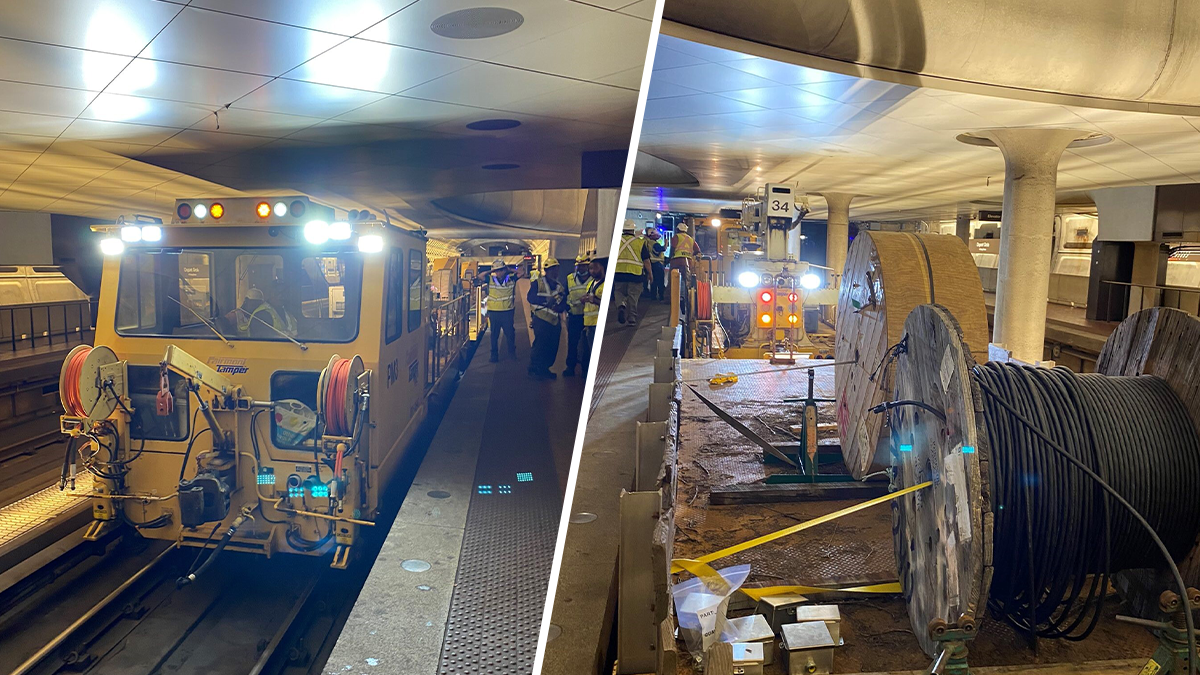 Red Line subway service between Van Ness and Farragut North stations is suspended, according to WMATAafter an electrical fire broke out at Dupont Circle station on Saturday evening.
Shuttle buses run every 10 minutes between Red Line stations, said WMATA. Service was still suspended Sunday evening for "low voltage cable arcs" and on-site service crews.
Metro said crews "have been working continuously to make repairs so that service is restored…in time for your morning commute." An update is expected around 4 a.m. Monday.
Red line trains were first delayed at 9.30pm on Saturday between Van Ness and Farragut North stations after a fire broke out at Dupont Circle station, and why WMATA initially said it was a "track issue".
DC Fire and Emergency Services were on the scene at noon working on an "electrical issue," according to one tweet. 3:30 a.m. DC Fire tweeted they had isolated the power to the station and the fire was over.
No injuries were reported.
rail transport FPO, an independent WMATA monitor said the Red Line delays were due to low-voltage wire fires and an "explosion" at the Dupont Circle exit Saturday night between 9 p.m. and 2:30 a.m.
"At this stage of the investigation, the evidence suggests that there was a failure of a low voltage electrical cable which led to an electrical fire which damaged adjacent cables," WMATA said in a statement. "GM has directed railroad management to undertake a system-wide inspection of low-voltage electrical cables, beginning with the underground portion of the system."
Many passengers said they were caught off guard and worried about what transit would be like on Monday morning.
"I'm okay with the delays – I can't stand the shuttle. This shuttle was packed," pilot Jonathan Smith said. "And it took about half an hour to go, I don't know, two miles."
"It's the route I take to get to work and it takes a long time," said passenger Selwin Dsilva. "The Uber is about $25, so I have to take the bus."
In response to the Red Line delays, Randy Clarke, Metro's new chief executive, apologized in a Tweeter for the impact on customers and said WMATA will conduct an "after action review" of the agency's response.
"It is clear that this incident could have been handled better, particularly with regard to communications on trains and shuttle buses," Clarke wrote.