Technology
Sea of ​​Thieves Season 7 Lets Captains Sell An Entire Ship's Loot In Seconds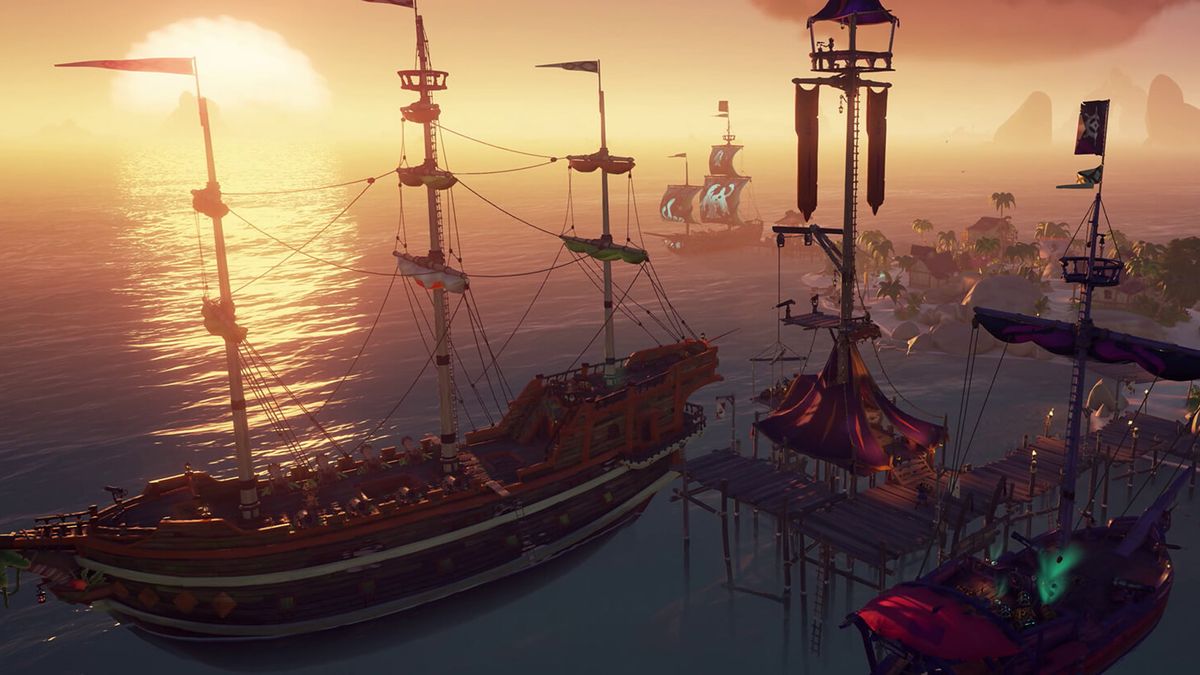 Sea of ​​Thieves' big captaincy update is finally live as part of Season 7, and players are discovering a huge surprise perk of becoming a shipowner: there's a new, much faster way to ship treasures from your ship which makes selling loot much less stressful.
The most anxiety-inducing part of playing Sea of ​​Thieves is when you have loot from a ship and are in an outpost intent on selling it all for a fortune. In the time it takes to bring all of your treasures, one piece at a time, from your ship to the various outpost merchants, chances are a hostile crew has boarded your ship. anchored to steal your hard earned. plunder and let your proud ship sink to the bottom of the ocean.
However, Sea of ​​Thieves players who have recently purchased their own ships are discovering that there is a new trick to drastically reduce the time it takes to sell loot, and thus avoid the whole situation I just described. . See, Shipowners have access to the new Merchant Sovereign Faction, which is basically a one-stop-shop for Captains to sell anything loot-related. That's right, you no longer need to go to different merchants to sell your loot, not as long as you own a ship. And even better, just above the front of the Sovereign is a platform with a mounted harpoon, which you can use to scavenge items from your ship with record efficiency.
If you haven't figured out what exactly that means for new Sea of ​​Thieves captains, check out this revealing demo from MashedPotatoh on Reddit:
It adds a whole new utility to being a captain that I totally didn't expect, and it's obvious that Rare intentionally incorporated it into season 7. I can't imagine any other reason to place a pair of harpoons on a raised platform except to give nervous nellys like me a break when trying to cash out at an outpost.
Suddenly want to become a shipowner? Here is how to buy and name a ship in Sea of ​​Thieves.