Sports
Patriots hold stadium workout with a different twist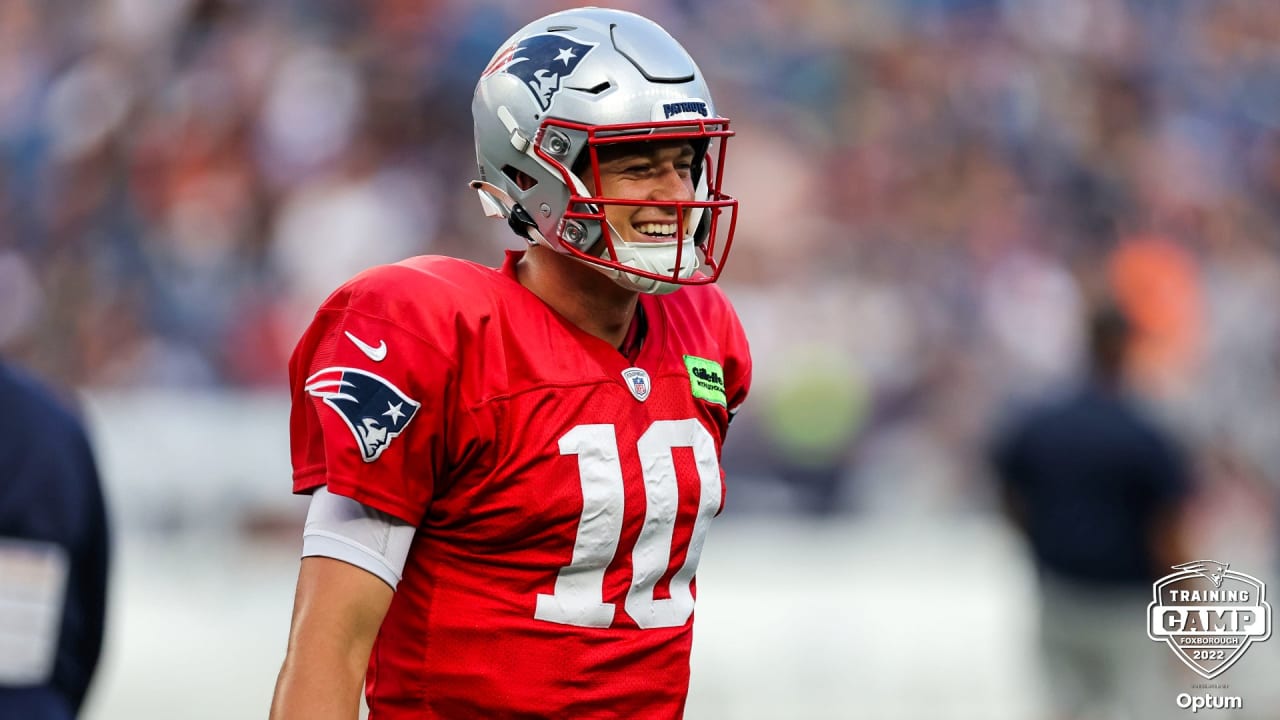 The Patriots held their annual in-stadium practice with a slightly different approach than in previous years for subscribers and Foxborough residents at Gillette Stadium on Friday night.
Typically, the in-stadium session is an unpadded practice where the team holds a walkthrough. However, on Friday night, veterans Mac Jones and Brian Hoyer led Team Blue against rookie quarterback Bailey Zappe and Team White in a mock game with full pads.
Although the scrum had the look of a real game, the tempo was around three-quarters of the speed alongside a few instances where the competition juices were flowing.
The highlight of the night came late in the "second half" when wide receiver DeVante Parker broke behind cover from cornerback Joejuan Williams for a touchdown about 60 yards out from quarterback Brian Hoyer. Parker's long touchdown catch in the scrum capped off a solid first impression for the veteran newcomer this summer.
After practice, running back Damien Harris discussed the goals set by head coach Bill Belichick for a night as lively as any practice at a stadium in recent memory.