News
Heavy rain in the afternoon is possible Sunday in parts of the DC area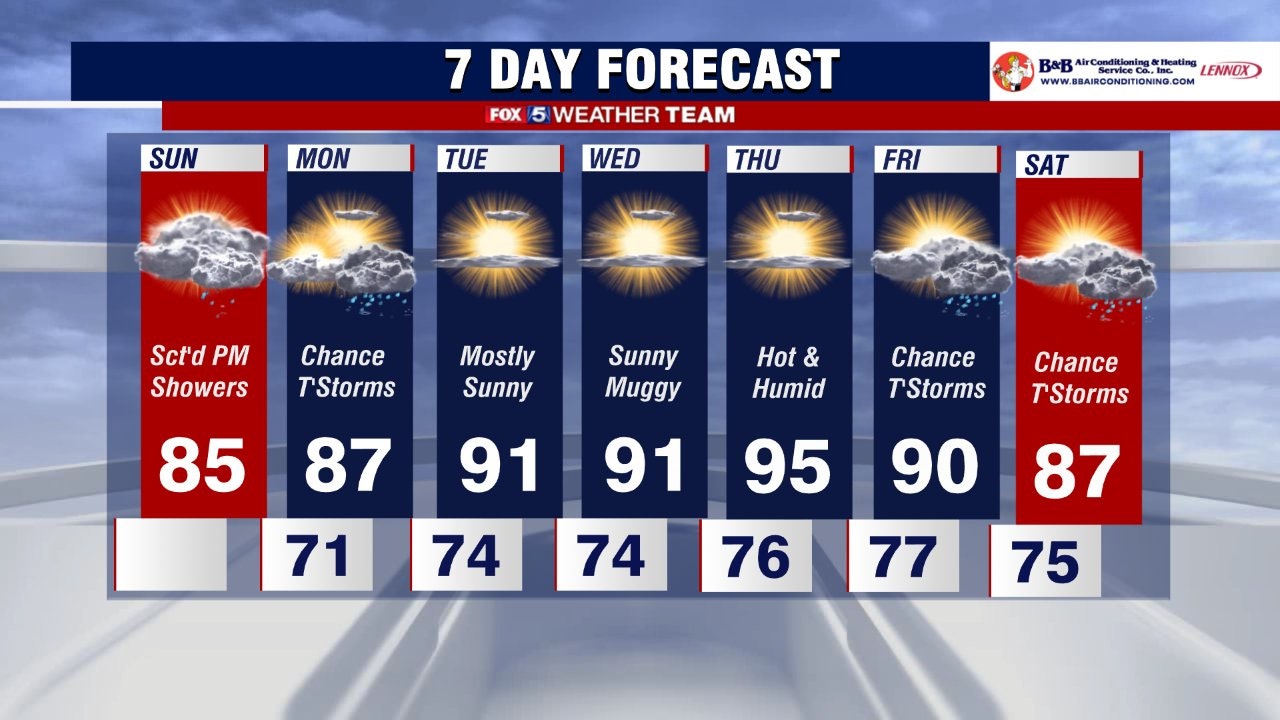 WASHINGTON – Warm temperatures with the threat of heavy afternoon rain in parts of the CC region on Sunday.
Matthew Cappucci of FOX 5 says the highs will be in the mid-80s with partly cloudy skies.
Afternoon thunderstorms could start moving after 1 p.m. and could last through the evening. Cappucci says the showers will mostly be seen in the south and west of the district and could cause around half an inch of precipitation.
The heat and humidity will return as we enter the work week with temperatures in the 90s by Tuesday.