Sports
Giants, Michael Conforto Agree To Two-Year Deal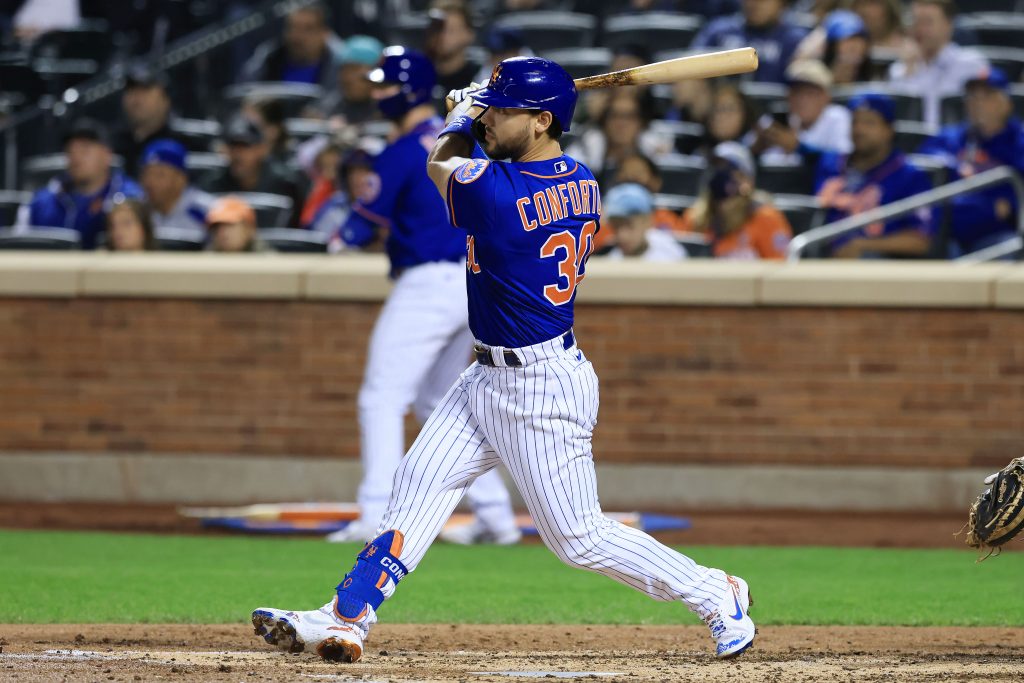 The Giants and outfielder Michael Conforto are in agreement on a two-year, $36MM deal, reports Bob Nightengale of USA Today. Conforto will be able to opt out after the first season, per Buster Olney of ESPN. The deal is pending a physical.
Conforto, 30 in March, was arguably the best upside play remaining on the free agent market based on his excellent run of results from 2017 through 2020. However, it's not without risk for the Giants, as Conforto had a disappointing season in 2021 and then missed the 2022 season entirely due to shoulder surgery.
In that 2017-2020 stretch, Conforto got into 467 games for the Mets and launched 97 home runs. His 24.4% strikeout rate was slightly higher than average but his 12.7% walk rate was well beyond par. His overall offensive output resulted in a batting line of .265/.369/.495, which was 33% above league average by measure of wRC+. That 133 wRC+ was in the top 25 among all qualified hitters in baseball during that time.
In 2021, Conforto's production dipped, most notably in the power department. He only hit 14 home runs in 125 games after hitting 27 or more in the previous three full seasons. He finished the year with a .232/.344/.384 slash, which was still a bit above average as his wRC+ was 106, but a noticeable drop-off from his prior form. Despite that down year, the Mets felt comfortable extending him an $18.4MM qualifying offer and Conforto felt comfortable rejecting.
He went into free agency looking for a lucrative multi-year offer but didn't secure it prior to the December 1 lockout. He then injured his shoulder during while training during that lockout and eventually required surgery. Given his uncertain health status and attachment to draft pick forfeiture from rejecting the qualifying offer, that scrubbed any chance of him securing a significant contract. Once the draft passed and he was no longer tied to any kind of penalties, there were some rumors of teams considering signing him to a short deal while hoping his shoulder could heal enough to aid a stretch run, but that never materialized.
Conforto then entered this offseason as a high-risk, high-reward play. He's coming off an entire missed season and a poor showing in 2021, but was one of the best hitters in baseball prior to that. MLBTR predicted he would land a one-year, $15MM deal, hoping to prove his health and return to free agency for a more lucrative deal a year from now. Conforto's agent, Scott Boras, said that his client would be looking for a two-year deal with an opt-out akin to the one he negotiated between Carlos Rodón and the Giants. The situations were somewhat analogous since Rodón was also an extremely talented player with health concerns. However, he was at least coming off a strong 2021 season when he secured that two-year, $44MM deal with the Giants, so it seemed like Conforto would have to settle for something beneath that given his greater uncertainty. He has now indeed secured the deal he was looking for, with the Giants again proving to be the team willing to give out the desired opt-out. Conforto got a lesser guarantee than Rodón, as expected, but has done quite well for himself in getting a higher salary than predicted.
More to come.