News
AP News Summary at 11:34 p.m. EST | Associated Press National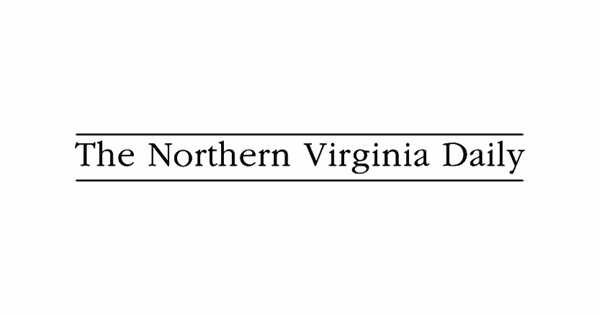 FBI searched Biden home, found items marked classified
WASHINGTON (AP) — Another search, this one by the FBI at President Joe Biden's home in Wilmington, Delaware, has turned up more material containing classified markings. Biden's personal lawyer, Bob Bauer, says in a statement that Friday's search overseen by the Justice Department lasted nearly 13 hours. The FBI also took some of Biden's notes dating to his years as vice president. Two previously reported document discoveries have created a political headache for Biden as he prepares to launch a reelection bid. The discoveries also complicate the Justice Department's probe into former President Donald Trump's retention of classified documents and official records after he left office.
Top Biden aide Ron Klain expected to soon leave White House
REHOBOTH BEACH, Del. (AP) — White House chief of staff Ron Klain is preparing to leave his job in the coming weeks. That word comes from a person familiar with Klain's plans who spoke on condition of anonymity. Klain's expected departure comes not long after the White House and Democrats had a better-than-expected showing in the November elections. But now that Republicans have regained a majority in the House, the White House is preparing to shift to a more defensive posture. GOP lawmakers are planning multiple investigations into the Biden administration. The White House did not return calls or emails seeking comment on Klain's expected exit.
Time's Up to halt operations, shift resources to legal fund
NEW YORK (AP) — Five years after it made a splashy public debut, the #MeToo-era organization Time's Up is ceasing operations — at least in its current form. A year after pledging a "major reset" following a damaging internal report sparked by the scandal involving its leaders' dealings with then-Gov. Andrew Cuomo, the group's board chair told The Associated Press that Time's Up will shift all remaining funds to the independently administered Time's Up Legal Defense Fund and halt other operations. The remaining board members plan to step down. Operated by the National Women's Law Center in Washington, the defense fund has offered legal assistance to thousands of workers.
German caution on Ukraine arms rooted in political culture
BERLIN (AP) — Germany has become one of Ukraine's leading weapons suppliers in the 11 months since Russia's invasion, but Chancellor Olaf Scholz also has gained a reputation for hesitating to take each new step — generating impatience among allies. Berlin's perceived foot-dragging, most recently on the Leopard 2 tanks that Kyiv has long sought, is rooted at least partly in a post-World War II political culture of military caution, along with present-day worries about a possible escalation in the war. Germany is inching closer to a decision to deliver the tanks, but hasn't yet committed itself. It's a pattern that has been repeated over the months as Scholz held off pledging heavier equipment and then eventually agreed to do so.
Hurts, Eagles pound Giants early, coast to NFC title game
PHILADELPHIA (AP) — Jalen Hurts erased lingering doubts about the state of his right shoulder by throwing two touchdown passes and running for a score during a dominant first half, and the Philadelphia Eagles overwhelmed the New York Giants 38-7 in an NFC divisional playoff game. Hurts is back, and so are the Eagles as a Super Bowl threat. Top-seeded Philadelphia will host the NFC championship game next Sunday against either Dallas or San Francisco. Hurts finished 16 of 24 for 154 yards. He showed he was fine when he aired out a pass on the second play of the game and hit DeVonta Smith in stride for a 40-yard reception.
Brazil's army chief fired in aftermath of capital uprising
BRASILIA, Brazil (AP) — Brazil's president has fired the army chief after the leftist leader openly said some military members allowed the Jan. 8 uprising in the capital by far-right protesters. The official website of the Brazilian armed forces said Saturday that Gen. Julio Cesar de Arruda has been removed as head of the army by President Luiz Inacio Lula da Silva. He is being replaced by Gen. Tomás Miguel Ribeiro Paiva, who was head of the Southeast Military Command. Lula has said several times in public that there were definitely people in the army who allowed supporters of former President Jair Bolsonaro to storm through government buildings and destroy public property in Brasilia on Jan. 8.
Sundance doc looks into Brett Kavanaugh investigation
PARK CITY, Utah (AP) — A new documentary looks into the sexual misconduct allegations against Supreme Court Justice Brett Kavanaugh. "Justice," from filmmaker Doug Liman, debuted Friday at the Sundance Film Festival to a sold-out theater surrounded by armed guards. The film, made under intense secrecy, focuses on allegations made by Kavanaugh's Yale classmate Deborah Ramirez that were detailed in a New Yorker article in 2018. "Justice's" surprise inclusion in the festival was announced on Thursday but it quickly became one of the most anticipated. Part of the reason for something like "Justice" to debut at Sundance is to secure a distributor.
Violent protest in downtown Atlanta over killing of activist
ATLANTA (AP) — A protest has turned violent in downtown Atlanta in the wake of the killing of an environmental activist by authorities. Officials say the 26-year-old shot and wounded  a state trooper. Masked activists dressed in all black threw rocks and lit fireworks in front of a skyscraper that houses the Atlanta Police Foundation on Saturday evening. They lit a police cruiser on fire and vandalized other buildings with anti-police graffiti. Authorities say they made six arrests and halted the violence. The activist, who went by Tortuguita, was killed Wednesday as authorities cleared protesters from the site of a planned public safety training center. Authorities say the trooper fired in self-defense, but activists question that account.
The AP Interview: Yellen says debt standoff risks 'calamity'
DAKAR, Senegal (AP) — U.S. Treasury Secretary Janet Yellen says in an Associated Press interview that she expects Congress will ultimately vote to raise America's debt limit. But she says demands by House Republicans for spending cuts in return for backing an increase "a very irresponsible thing to do" and risk creating a "self-imposed calamity" for the global economy. Yellen says she hasn't yet spoken about the issue with Republican House Speaker Kevin McCarthy. McCarthy himself hasn't spelled out the spending cuts that he says are needed to put the U.S. government on a more sustainable financial path. The AP interview was conducted while Yellen was on a trip to Africa.
Big waves to deliver storied Hawaii surf contest The Eddie
HONOLULU (AP) — One of the world's most prestigious and storied surfing contests is expected to be held Sunday in Hawaii for the first time in seven years. And this year female surfers will be competing alongside the men for the first time in the 39-year history of The Eddie Aikau Big Wave Invitational. The event is a one-day contest held in Waimea Bay on Oahu's North Shore only when the surf is consistently large enough during the winter big wave surfing season from mid-December through mid-March. Before this year, it's only been held nine times since the initial competition in 1984. The competition honors legendary Native Hawaiian waterman Eddie Aikau for his selflessness, courage and sacrifice.
Copyright 2023 The Associated Press. All rights reserved. This material may not be published, broadcast, rewritten or redistributed.